Welcome!
At Timothy Dorss CPA, LLC, our team specializes in payroll, bookkeeping, accounting, year-end financial planning, budgeting, financial statement preparation, tax preparation, and tax planning for small businesses and their owners. We have advanced certifications from QuickBooks in both QuickBooks Online and QuickBooks Desktop versions, as well as QuickBooks Enterprise.
We also welcome individuals and families for individual tax return preparation and tax planning.
We are located in Charlottesville, VA, but can serve you anywhere in the USA! We have solutions to work collaboratively with you remotely through video chat on multiple platforms. We can work collaboratively with you via QuickBooks online or through a web-hosted version of QuickBooks. Pictures of your receipts and documents can be uploaded to us from your phone via our secure portal. We offer truly 100% paper-less, environmentally-friendly tax preparation and accounting options!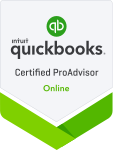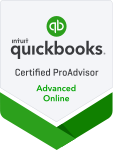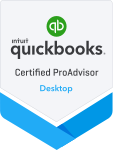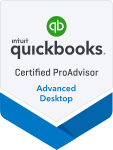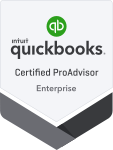 "We are customers since 2011. Tim has been been helping us with services ranging from tax compliance for our small business, personal tax documents as well as international estate planning. We are very pleased with Tim's professionalism, knowledge and ethical standards. He has quick and practical solutions for even the most complicated federal/state tax planning questions. Our tax preparation experiences (advice, planning and actual preparation) with Tim have been very positive and always rewarding. We feel we are in good hands and we highly recommend Timothy Dorss CPA LLC!"
Bill and Esther Williams (Medseas LLC)
Why Choose Us
What sets our team apart is our know-how and experience in the accounting and tax field coupled with our passion as educators. This translates to a strong desire to interpret and explain accounting and tax regulatory jargon in non-technical language!
Small Business Owners
We have been small business owners for over 10 years (multiple independent locations). We've started from scratch, had those sleepless nights, and worked those crazy long hours. We've made mistakes and now have a wealth of learning experience to put at your disposal. Having been on the other side of the business owner/CPA divide, we know how to translate CPA-speak into plain English. We really know your time is precious. You want solutions and results. You want questions answered promptly and email messages returned quickly. We get it!
Real Estate Investors
We have owned rental property and assist in managing family-member rental properties. We know tenant screening, paperless payment systems, tax deductions and depreciation, and the tax and cash flow analysis when you acquire or sell your investment properties.
Payroll Manager Experience
Both at our own small businesses with a combined total of over 100 employees for almost a dozen years, as well as at a multi-national publicly-held company with multi-state payroll, we've managed and processed a lot of payroll and payroll tax returns. Concentrate on what you do best, while we handle the payroll! It's not as expensive as you think. If you prefer to do payroll on your own, we can assist with set-up and with quarterly and annual tax filings.
Franchising Experience
Part of our industry experience has been on the franchisor side of the business. We have also provided audit services for franchisors as part of our CPA-firm experience. Additionally, we have provided payroll, bookkeeping, and tax preparation services for franchisees! We understand the numerous compliance requirements franchisees have to fulfill for their franchisors!
Diverse Industry Experience
We have spent numerous years at CPA firms serving a wide variety of clients from small sole-proprietors to large multi-faceted C-corporations, schools, and not-for-profits. We have a breadth of industry experience.
We Have Raised Kids
We've educated several of our children from kindergarten through 12th grade. We've been through the college financial aid process and filling out the FAFSA. We know the education credits and deductions, the child tax credits, child care credits, and earned income credits.
Business Start-Up Experience
We can assist you and have resources to help you from the very beginning of concept formation to launch. First-hand experience on more than multiple occasions.
We Educate
We are teachers at heart and want to help you understand the often confusing accounting terminology. We want to help you understand your tax situation and the meaning behind your financial statements, in plain English. We formed our CPA firm specifically for this reason – a highly personal, individualized approach to serving small businesses and their owners.
We make it our business to know your business. Anticipating needs. Exceeding expectations. Count on us!